Hello everyone!
This is a very surprising announcement that I didn't think I would be making any time this soon! Yesterday, Poppy had posted a picture of her and Ghostemane holding hands, which isn't really out of the ordinary for Poppy and Ghoste's relationship, so I did not think much of it! Fans were quick to notice the ring on her ring finger and speculate.
Today, Poppy tweeted three emojis indicating that she is engaged!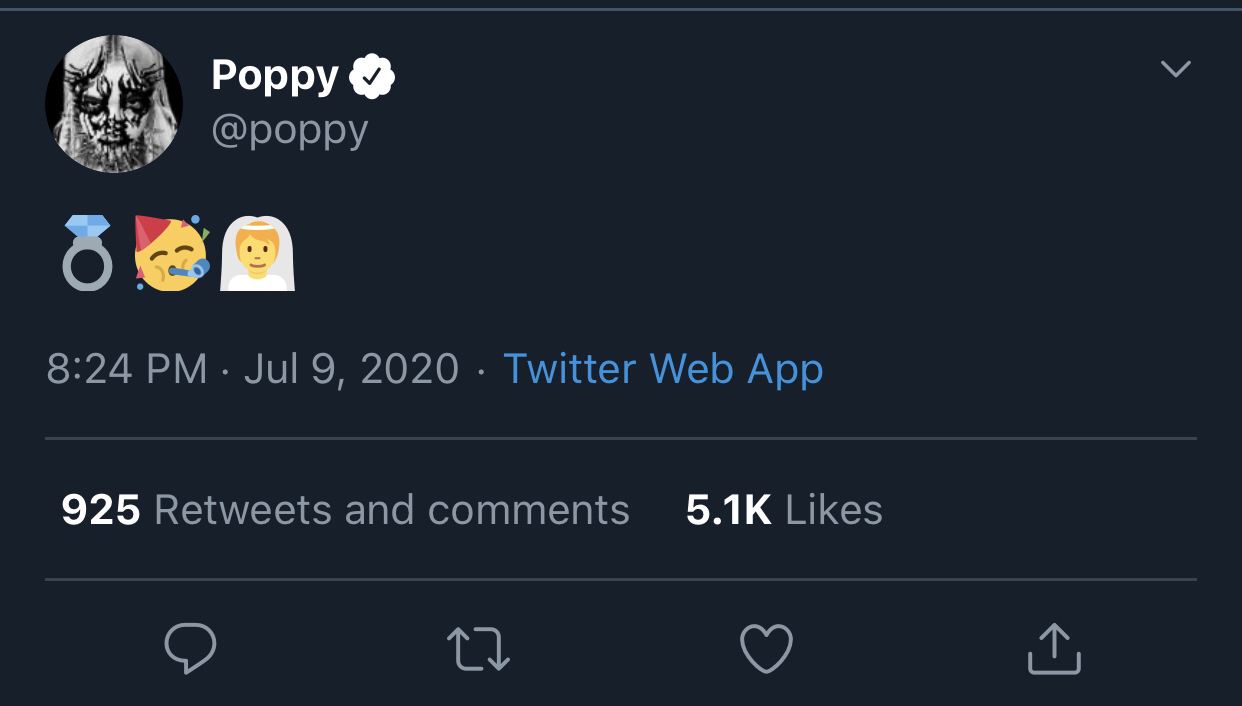 I'm very happy for her and Ghostemane. I really hope their marriage lasts! Ghostemane has seemed to be a good romantic partner to Poppy and I couldn't be happier for her. Congratulations Poppy and Ghostemane!