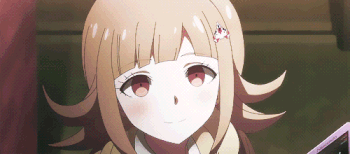 Greetings, wiki-goers! I'm Cherry, though I'm more frequently known as Cas or Lumii. Feel free to refer to me as whichever alias you want; I'm not picky. Anyways, I'm the somewhat-active coder on this wiki, meaning I'm someone you can come to if you see any code that looks messy. You can also message me if you see someone breaking rules, or if you simply wanna chat! Though fair warning, I'm not the best at talking and it may take me some time to get back to you, I'd recommend DMing me on Discord if you want timely responses.
I haven't been a Poppy fan for very long. In fact, when I was first brought here by one of the staff members, I didn't really know who she was. I've since checked out some of her music, and my favorite album is definitely I Disagree. My music taste, in general, is all over the place though, you name a band/artist and I've probably at least heard of them. My favorites at the moment are Dance Gavin Dance, Issues, and Starset - that isn't to say I don't like more bands, and my taste definitely expands outside that genre.
Outside of being a band nerd, I also take interest in some animes and video games. Some of my favorites being Danganronpa, Seraph of the End, VA-11 HALL-A, Overwatch, Date a Live, and Doki Doki Literature Club. Again, that isn't to say there aren't more things I'm interested in. My main thing is definitely music, and one day I hope to put out some stuff of my own.
Cherrybombed is a Coder
A Coder is a person who has administrator rights to code the wiki. She has rights to frequently edit the wikia.css and wikia.js. If you notice a problem with the wiki due to her editing please let her know!
| | |
| --- | --- |
| | This user likes X🖤 |
Community content is available under
CC-BY-SA
unless otherwise noted.